Microsoft has reportedly signed an agreement to buy out ZeniMax Media, which is the parent company of Bethesda Softworks.
The takeover cost Microsoft a huge amount of 7.5 billion dollars. And in one fell swoop, Microsoft became the owners of The Elder Scrolls, Fallout, Wolfenstein, DOOM, and Quake.
In a blog by Microsoft, they welcomed ZeniMax into the Microsoft's fold. From now, Bethesda Softworks, Bethesda Game Studios, id Software, ZeniMax Online Studios, Arkane, MachineGames, Tango Gameworks, Alpha Dog, and Roundhouse Studios will all be a part of Microsoft.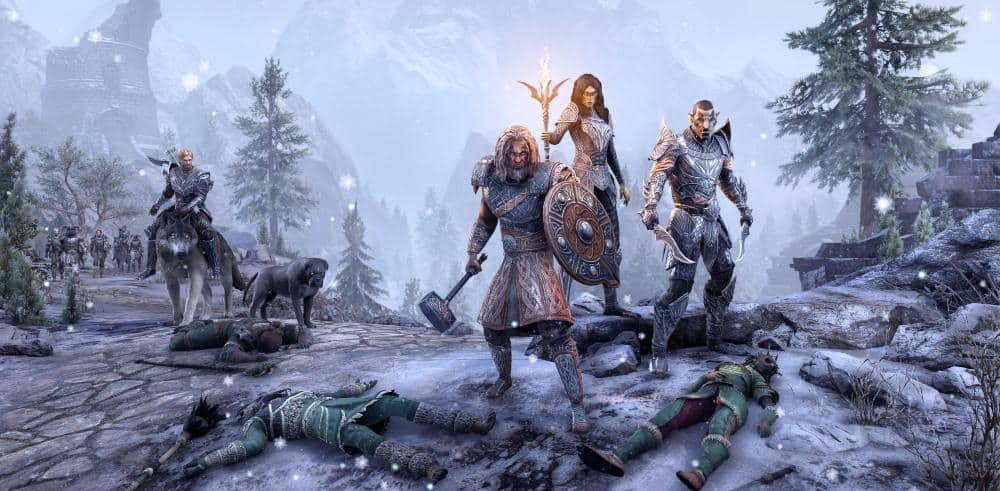 We were as shocked as you were initially. Phil Spencer wrote regarding the matter, "Bethesda's games have always had a special place on Xbox and in the hearts of millions of gamers around the world.
Our teams have a close and storied history working together, from the amazing first DOOM, and its id Tech engine, innovating games on PCs to Bethesda bringing their first console game to the original Xbox, the groundbreaking The Elder Scrolls III: Morrowind."
Looks like whatever Bethesda was selling, Microsoft seemed to like it. Their vision of games lines up with everything that Xbox has stood for. It's still unclear what this would mean for titles like Elder Scrolls and Fallout in the future.
From Bethesda's end, Todd Howard released a statement in which he said, "Like our original partnership, this one is about more than one system or one screen. We share a deep belief in the fundamental power of games, in their ability to connect, empower and bring joy. And a belief we should bring that to everyone – regardless of who you are, where you live, or what you play on. Regardless of the screen size, the controller, or your ability to even use one."
"We can't think of a better group of people to do that with than those at Xbox. We have friendships that go back to those original days. From Phil to his senior leaders to developer support, they don't just talk about putting players first, they passionately live it."
This was honestly a bomb-shell of a news. And that too a day before Xbox Series X and Xbox Series S' pre-orders go live. Microsoft most certainly isn't shaking from its goal to bring everyone under one umbrella.